Daniel Akpata / On Air Personnel
---
Daniel Akpata shows
---
Daniel Akpata is a Mass Communication graduate of National Open University of Nigeria, also has an ND in marketing with Benue state Polytechnic, a passionate broadcaster with over a decade and a half experience. He is a certified master NLP Practitioner, Cognitive Behavioral Therapist (CBT), a Master Marriage Mentor and Mental Health/Addiction Therapist with The Institute of Marriage & Family Affairs (TIMFA), USA.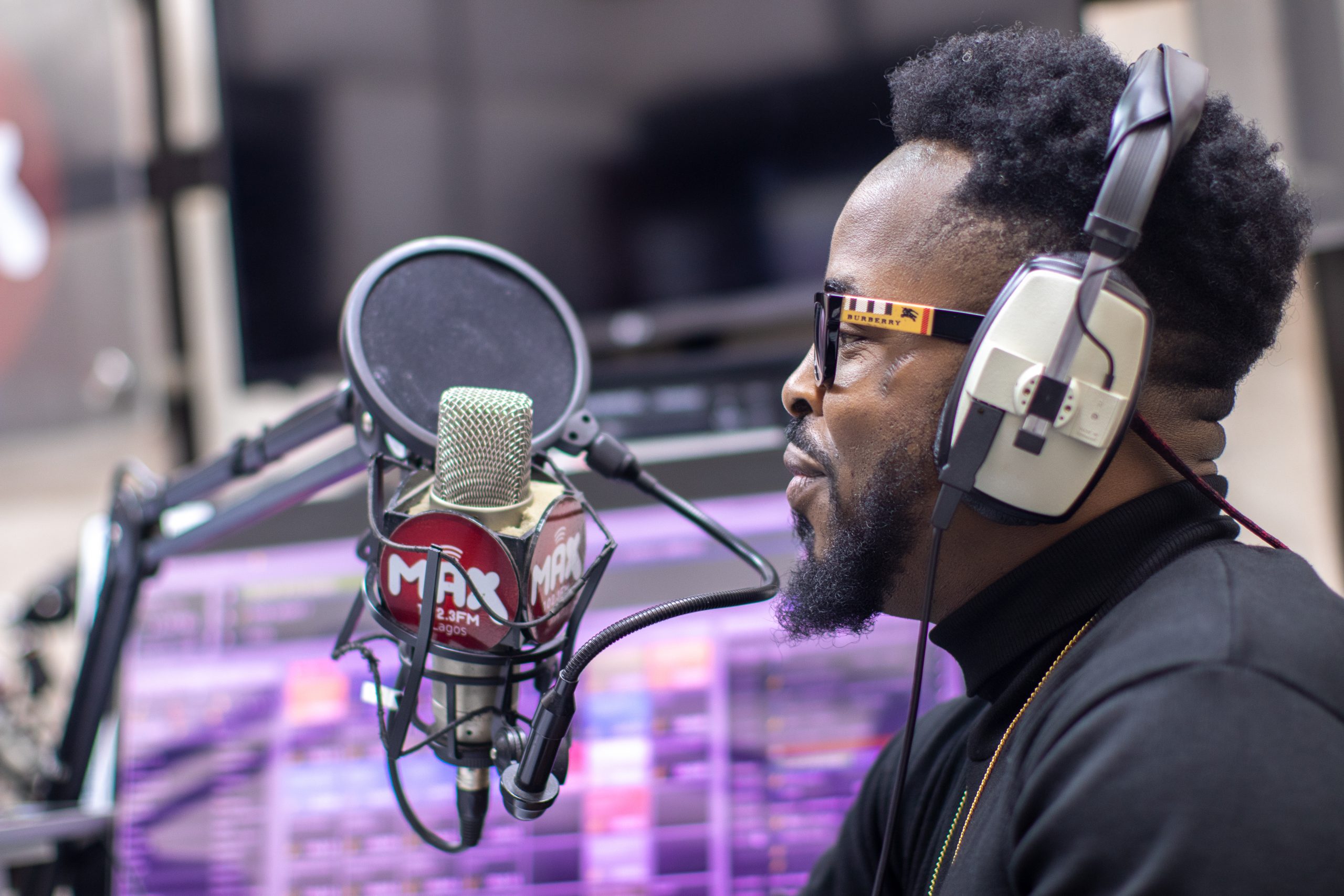 A certified Life, Financial & Business Intelligence coach with Olusola Lanre Coaching Academy (OLCA), Daniel Akpata loves reading, writing, observing people, playing board games, like Scrabble, cashflow101 and Fifa20 also enjoys family bonding.
Daniel Akpata is a people person. He's gregarious, out-going and enjoys being around people to inspire and motivate, seeing them grow into a better version of who they ought to be. You can conveniently say that Daniel Akpata is a CHANGE agent!
He is known as the King of the Night, the only true, blunt crazy Love doctor whose training, experience and pedigree in self-discovery, life, financial and business intelligence, relationship, marriage as well as psychology is highly reputable. He is the lead OAP on the Late night on Max FM show which provides the perfect platform for listeners to pour out their hearts without holding back, share their life issues and receive the needed, sincere and practical counsel and solutions.
He's happily married with a very pretty daughter
---