MAN APPREHENDED FOR DIGGING UP KOBE BRYANT AND GIGI'S GRAVE [PHOTO]
Written by thrilliant on March 19, 2020
The unidentified man is  seen wearing knee pads and carrying equipment that he used to dig through the area where he believed Kobe and Gianna had been laid to rest.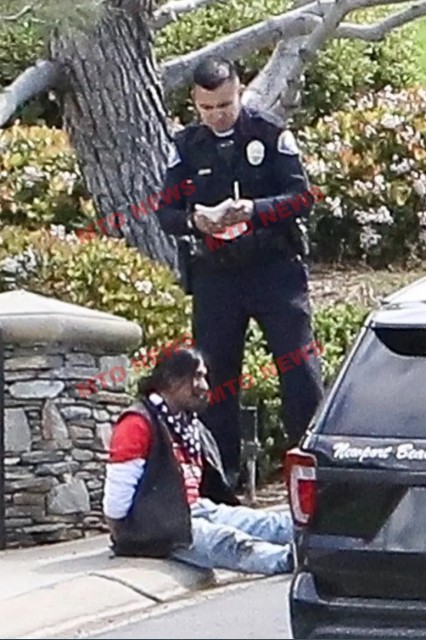 MTO reports that "the man snuck onto the private gravesite with tools and began digging. Police say that the man peeled back the grass and began digging – and he dug fairly deep into the ground."
MTO obtained exclusive images showing police putting the man in handcuffs and taking photos of the crime scene.
The 41-year-old former Los Angeles Lakers basketball star died alongside his daughter and six other persons on Jan 26, 2020.
However, TMZ was the first to report his death. In their report, they revealed that Bryant and his daughter with traveling with four other people in his private helicopter. When it crashed, killing everyone on board.
---